Canned Goods are the bomb! [caption id="" align="alignnone" width="800" caption="All Bro'd out."]
[/caption] Sean aka 81Cabrio from VWarmy.net let me at his photobucket account to share with you some pictures from Boarder Bash event in Windsor this past Sunday. Check it out!
Seans a pretty rad dude, him and I met in a typical DQ way, I was in reverse. Pulled along the side of the highway on my way out to Guelph for my young lady. A blacked out, phone dialed, mk1 Cabrio (err golf? :P) was askew on the side of the 401.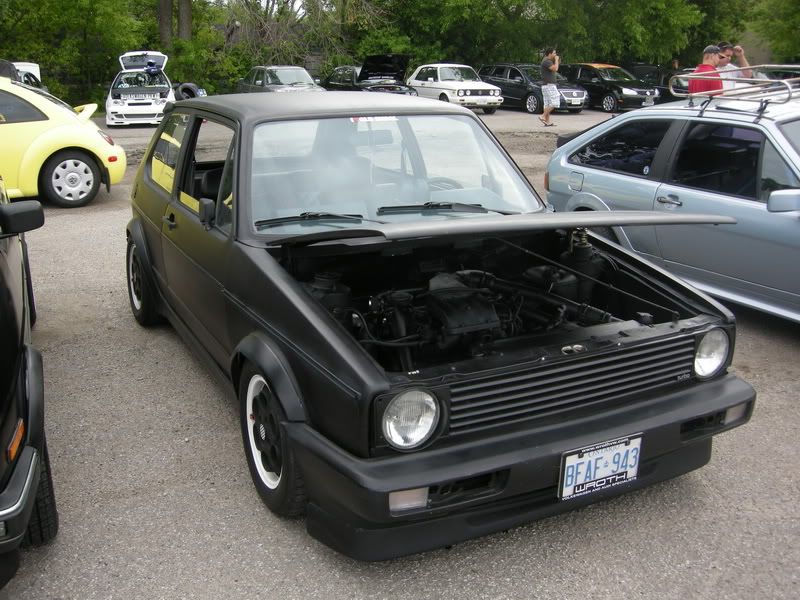 Sean greeted me as I offered a ride or my gas can, but neither was a solution to his issue. We spoke for a few minutes, his 2L swapped, turbo'd motor was giving him some firing issues and my and his lack of tools didn't really help at all.
Moments later a ballin' ass Vw Syncro Passat wagon pulled up, and out stood a man wearing a terrible button up shirt, a great attitude and a nice and helpful screw driver.
With some corrosion removed from the distributer plug, Sean was on his way. Eric remained, I checked out his Syncro win, and exchanged some contact information! More to come from these guys in the future! [caption id="" align="alignnone" width="800" caption="As posted recently, the puma GT is rare, but there are a few around!"]
[/caption] I'm a bit upset I missed this show, as I've been hyping up Volkswagon a lot lately, and seeing some V-dubs from the K-dubs would've been a nice follow up!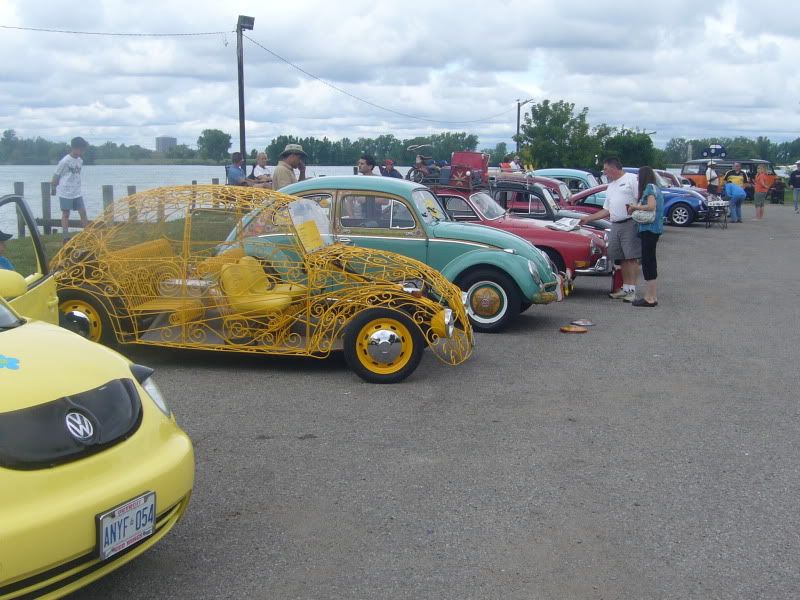 I'm so upset I missed seeing a wrought iron beetle in person!! They have such an interesting style and charisma to them, plus their history and past is something worth knowing!
Thanks for the photo's Sean! www.vwarmy.net