Well, I've wanted to get a blog together for the longest time now. But I had no where to start. I realized one day, that I have actually been blogging the whole time, but just not on a a blog per-say. So I've been going through some of the old forums I've been on through the years and gathering data.

We'll start from the beginning.

I worked my ass off one summer to save up to buy my first car (technically my second, as I had a blazer I restored before ever getting my license). Working at that gas station sucked, but I eventually saved up enough money to head out to Toronto to go buy a dented, rusted to pieces '85 zenki coupe. I arrived after calling a head to come see the car, and the owner had sold it before I got there for half of what I was going to pay him!!! litterally minutes before I got there. However, he had another AE86 that was his daily driver. I gave him a deposit, and went back to working my ass off till I could pay the rest for the car. I saved up, gave him his money and my girlfriends dad trailered it home for me. It sat in my driveway for about a month untill I had to move, where we had no extra parking spots. So it sat in storage for almost a year. By then I was out of money, and it needed lots of work. I gave it away for free. :( It was an 87 SR5 with a 4age swap. I wish I could have loved that car.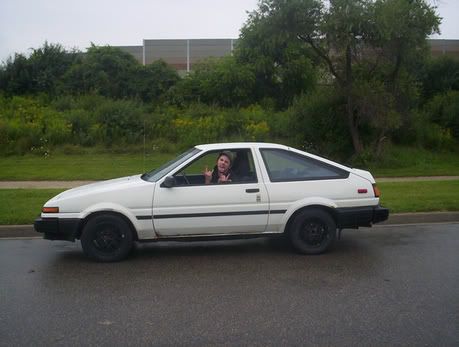 Next along the line came an '87 Auto SR5 my girlfriend bought. It was super minty! But it was also poorly repainted. It looked great, but didn't last long. I loved sliding that thing around in the snow, and really, it was my first car to be out sliding in!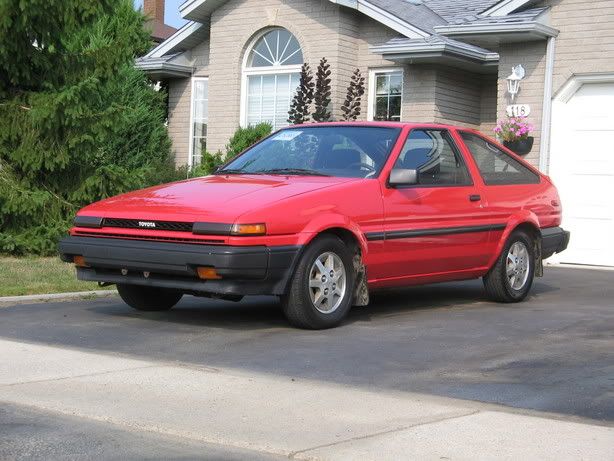 We had that car for a few years, untill it got VERY rotten and we ended up having to sell it. All the meanwhile the guy I gave my first ae86 too had turned it into an ice racer.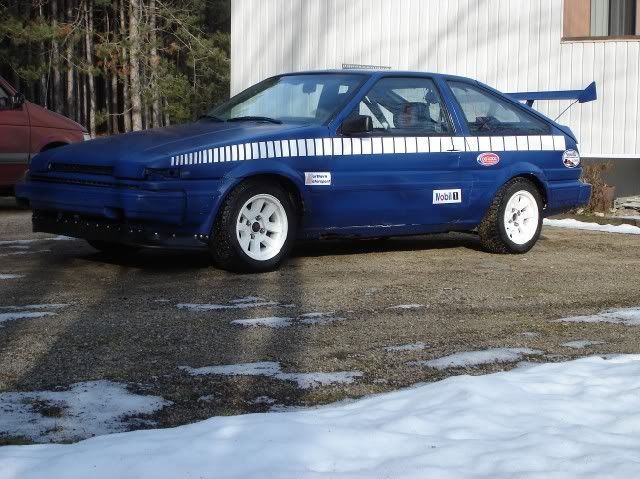 I'm still sad I never saw that car again. In the mean time, to learn more about cars, I started buying and reselling them. Rare finds to make it worth my, and the buyers, while. My first purchase was a super minty 1986 GT-S, with KYB and Tokio Shocks, Ground Control coilovers, and Chowini rear springs. It had a TRD header and full HKS cat back exhaust.I really should've kept this car, as all it needed was a panhard bar (adjustable) and an LSD. Live and learn.
Next up was yet another 1986 GT-S. This one was in rougher shape, but I had been tracking it for almost 2 years. I got it for a steal at $500, and sold it that afternoon for $900! All I had time to do was wash it!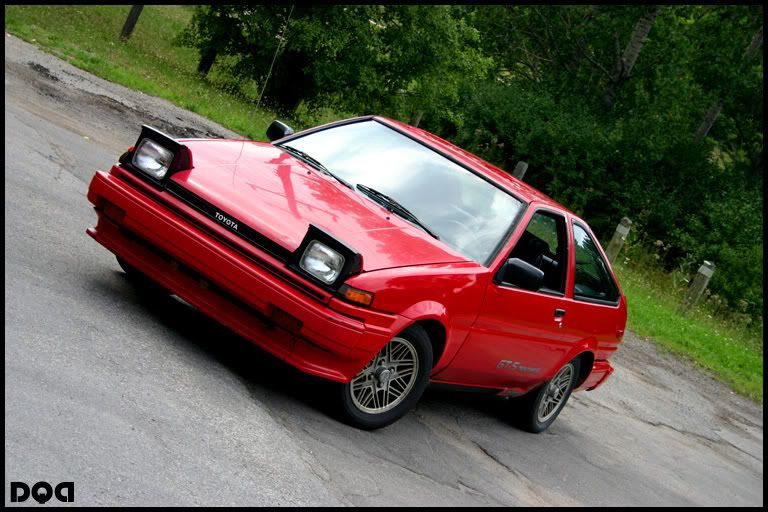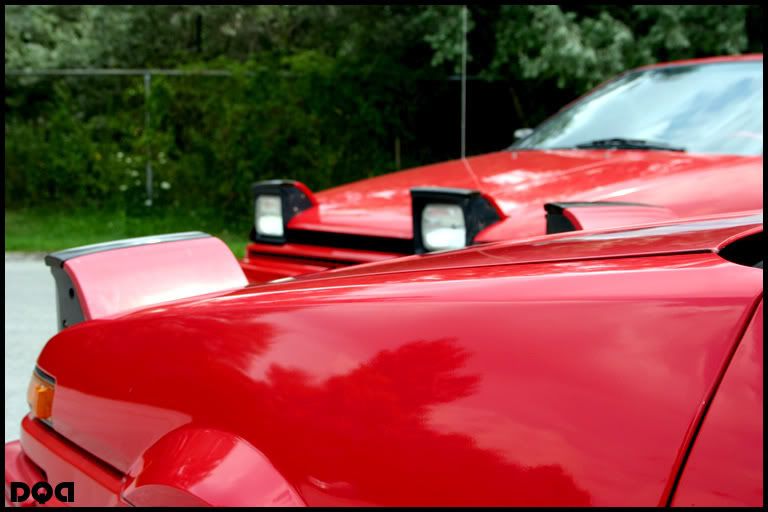 After this, and keeping within the theme of buying and reselling obscure cars. I came across a nice Civic for sale. 1981....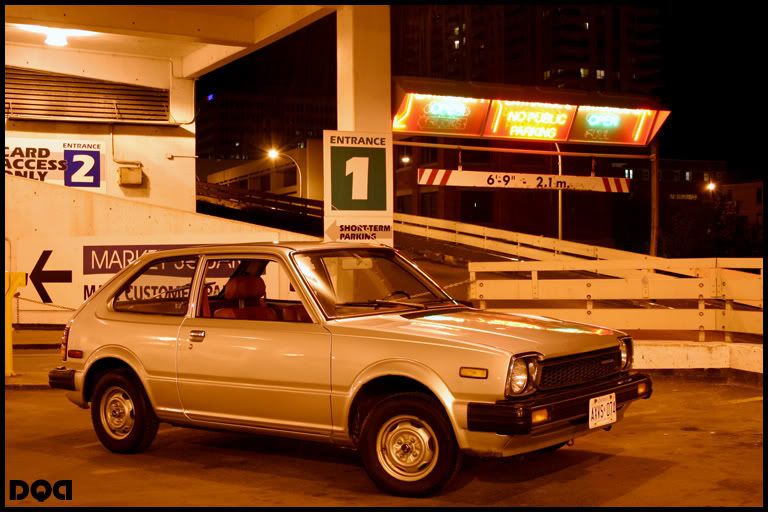 Mike and I actually took it to the track 22 seconds on the 1/4 mile! (59mph). Following this was a rare 77 Corolla from New York. I found it in Toronto and it was a fun buy!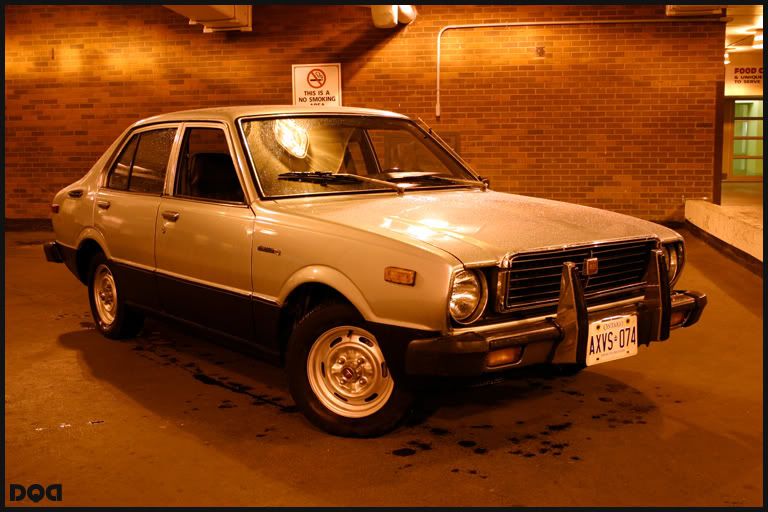 This is the point where my Automotive life began to take it's current course. This next car was a huge turning point for me and my dreams. I really must say thank you to Chris Thomson for the trust he gave me, even as a stranger. I met Chris in typical DiscoQuinn fashion; Randomly. I had found an advertisement on an American Toyota forum. It was his only post, and it was a very short blurb trying to sell his Celica Supra. I emailed him with some helpful information regarding where else he could sell his car. From there we started an Email dialogue. Chris was actually from Kitchener Waterloo area, and so I got a chance to meet Chris and see the car in person. Chris trusted me with the sale of the vehicle, and after about a year of trying to sell the car, he contacted me and told me I could have the car. The conditions? If I ever do sell it, I'd give him half.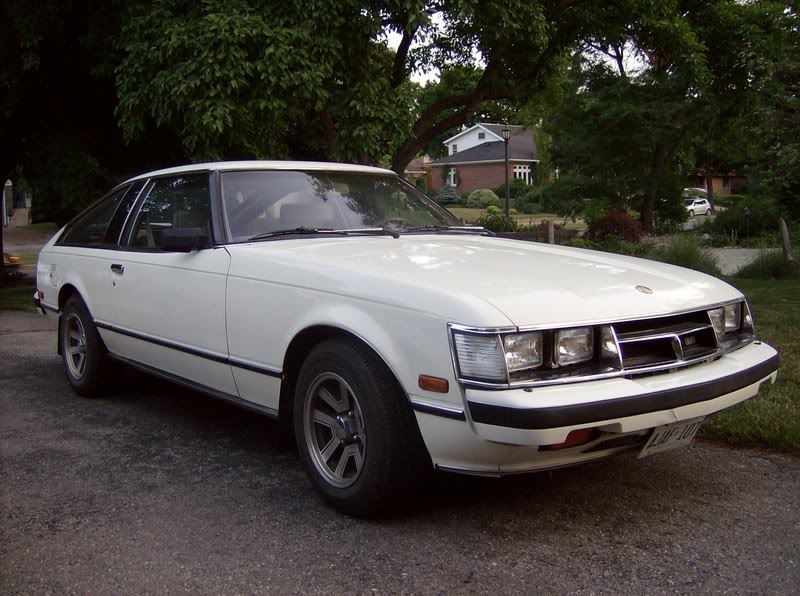 I had planned on keeping the car, and driving it all summer. I joked around with some customizing ideas, but couldn't bring my self morally or financially to do so.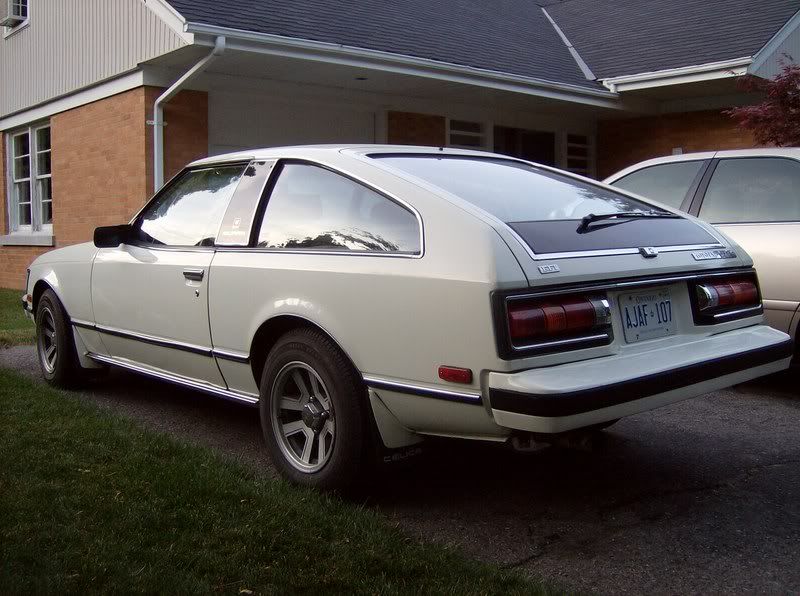 I don't remember how I came across Phil Bridges, the owner of Adrenaline Motorsports. I think it was through a fellow named Josh, who had a fetish for first generation Supras (owning 8 or more in Total). I went out to meet Phil and he instantly fell in love with the car. $1200 later, and I was knocking on Chris's door to give him his share. This was a great deal. More on Phil and Adrenaline later. My most recent 'flip' car was one that talked! a 1986 Nissan 200sx. Although automatic, it was in immaculate shape. I picked it up for a bargin and brought it back home. This was another car I wish I could've kept.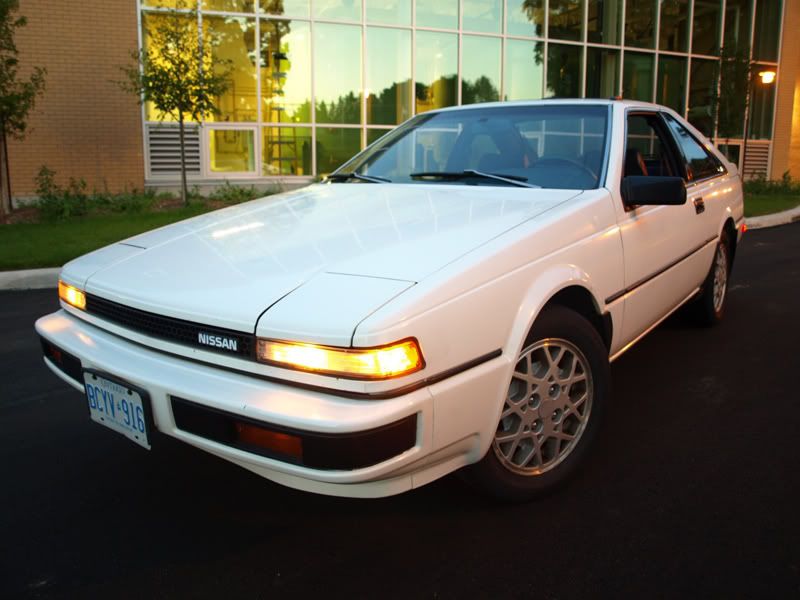 During this, other routes had been sprouting, more on this in another post....